In Memory
John Labavitch
UC Davis professor emeritus John Labavitch, who taught countless students about plant development, fruit ripening, and cell walls, and who was well-known and respected for his research, passed away on September 24, 2019.
After earning a Ph.D. from Stanford University, Labavitch began his faculty position in the Department of Pomology (now part of the Department of Plant Sciences) at UC Davis in 1976, working on cell walls and postharvest biology. He retired in 2014 as a professor in the Department of Plant Sciences. His main subject areas were cell wall metabolism in relationship to aspects of fruit development and ripening, plant-pathogen interactions, and biofuel production.
His lab group introduced the use of specific polysaccharide structural information to describe and understand changes in plant cell walls that occur as fruits ripen and/or are infected by pathogens. These studies led to the description of plant proteins that inhibit pathogen and insect cell wall-digesting enzymes and, thus, contribute to plant resistance to these crop "enemies."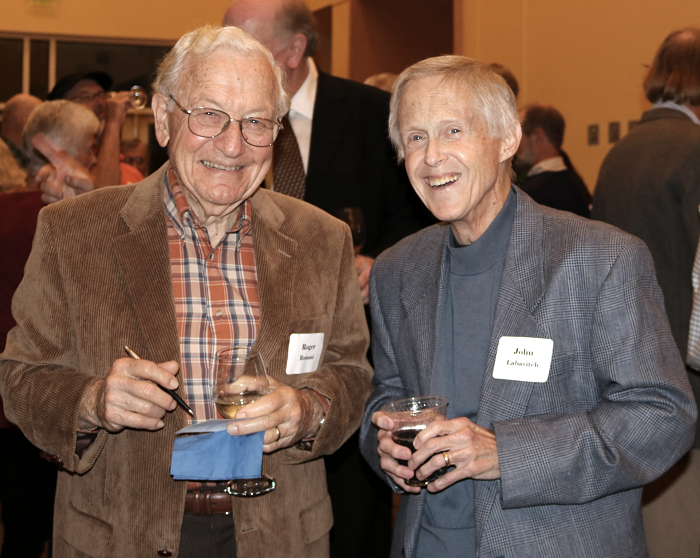 In 2015, Labavitch received the Academic Senate's "Distinguished Teaching Award for Graduate and Professional Teaching." Over the course of his career, he developed and taught, with colleagues, several undergraduate and graduate courses, and the core courses of the Plant Biology, and the Horticulture and Agronomy graduate groups.
Upon Labavitch receiving the Distinguished Teaching Award:

His devotion to students in the Plant Biology Graduate Program can be characterized in three words: dedication, passion and encouragement. Students and colleagues feel he far exceeded his expected role in organizing and executing the required core series, creating an interactive and connected foundational series. To students he conveyed his passion for biology, that it should be studied both for its intrinsic beauty as well as its application to human betterment. And students appreciated his bright and encouraging spirit: He was nothing but enthusiastic and optimistic.
John Labavitch is survived by his wife, Frances Tennant, who earned a Ph.D. in Genetics at UC Davis. Information is pending about a memorial service. In his retirement, Labavitch continued to work, traveled with his wife, and regularly challenged his dog to see who could walk farther. He will be missed by his many friends, colleagues, and former students.
(Article by Ann Filmer, Department of Plant Sciences, UC Davis. September 27, 2019.)