Old Photos of Woodward HS
Classmate Bob Price was doing some research on his family history in Cincinnati and he found these photos that he wanted to share with the Class.
Below: Woodward H.S. on Sycamore Street opened in 1910. It was later the Abagail Cutter Jr. High and then the School for Creative and Performing Arts. In 1955 the 5th building was completed - "New" Woodward HS on Reading Road where our class attended. The building on Sycamore Street, below, was recently turned into residential apartments.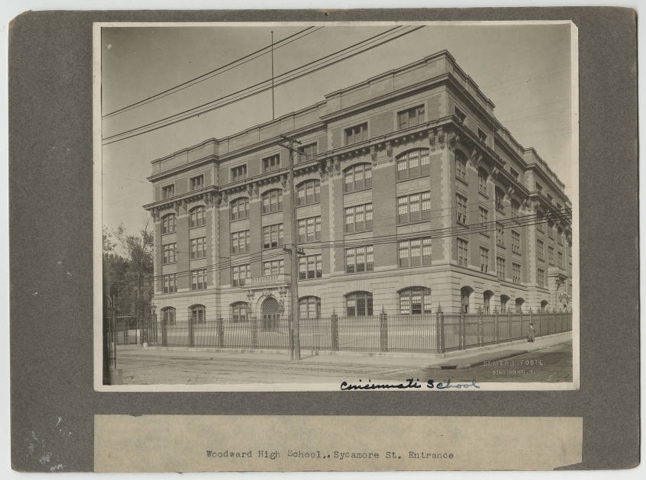 Gothic Style school at the corner of Woodward Street and Sycamore Street about 1855.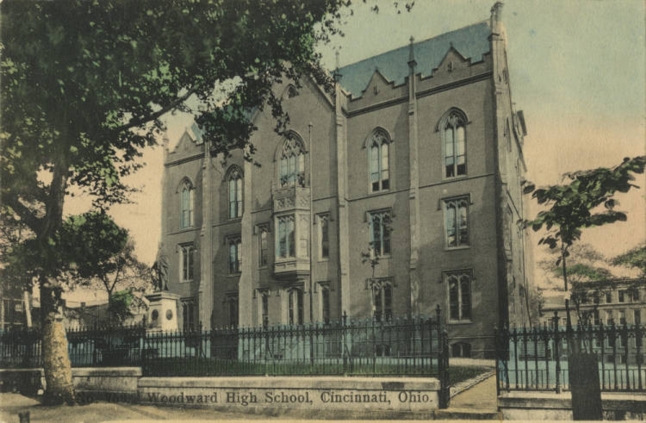 Front Hall of the above building.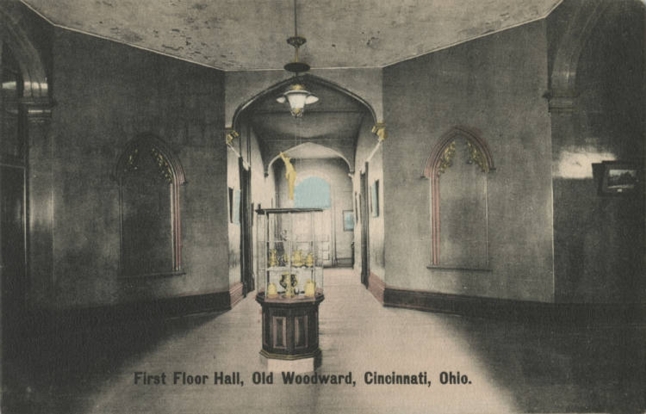 Statue of William Woodward NOW located in front of Woodward Career Technical H.S.- Reading Rd and Seymour Ave.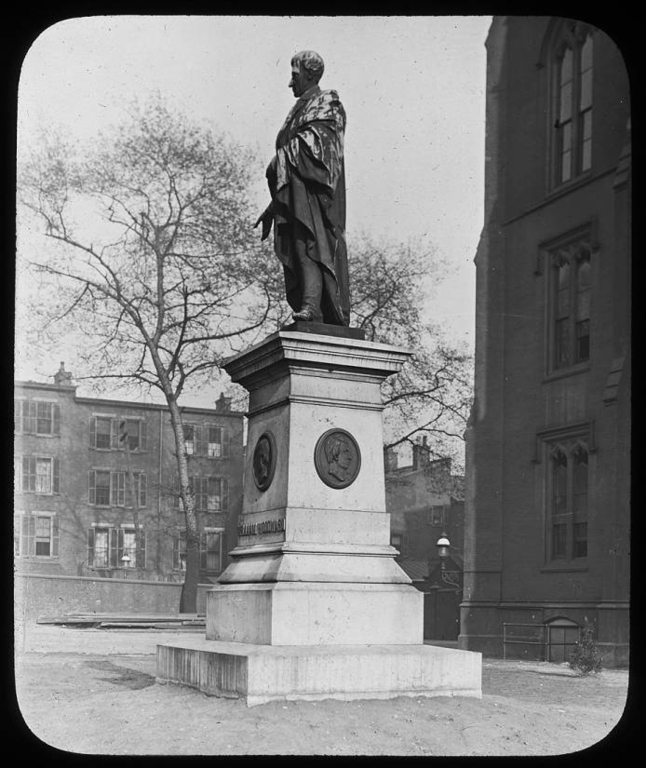 Teachers - 1907?