In Memory
Charles Warman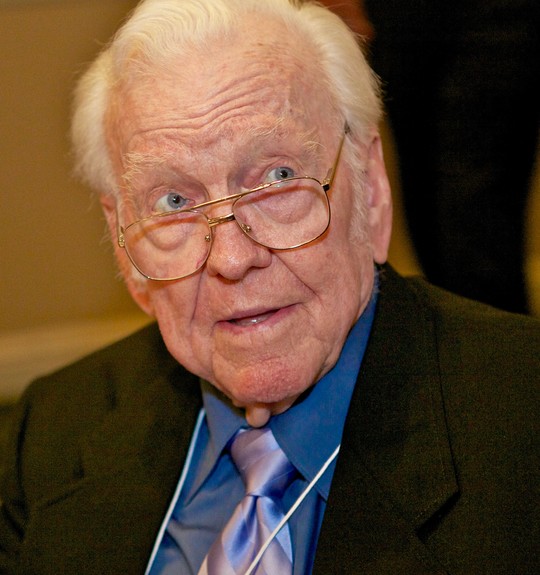 --50th Reunion
When Charles E. spoke of his death, he always said "if" rather than "when." Saturday, October 17 [2015] settled the question. At 89, Charlie lost his long brawl with congestive heart failure. He is survived by daughter Char Jones (Steve) and son Kevin Warman (Pam), dear grandchildren Paige, Grant and Ross Warman, and special companion Mary Ann Ignatius. He remained grateful to late ex-wife Eleanor Warman for her magnificent mothering. He prized, as well, the years spent with former spouse Joan Warman, stepchildren Mary, Connie, Mimi, Peter, Charles, Chris, Justin, and the late Teresa, and their families. Born December 19, 1925 in Covington, Kentucky, Charlie outlived his parents Sylvester and Gertrude Warman and his siblings Howard, "Red," Robert, Jack, and Pat Warman. A caring uncle to many, he looked forward to late-life visits from Michigan nieces and a nephew. He doted too on Corky, Tim, Toots, Carrie, Kelly, and Kelly Ann — animal companions throughout life.
In addition to his fiercely loved family, Charlie devoted his life to education. At age 82, he published the philosophical website, The Third Organon. In 1968, he was among the quartet of founders of Cincinnati Technical College (CTC), for which he ultimately served as Senior Vice President and led expansion of its cooperative education program to the national leader among 2-year colleges. CTC award him a Doctor of Technical Letters (Honorary) and named him Senior Vice President Emeritus upon his retirement in 1981. Charlie also held numerous leadership positions in cooperative and technical education organizations. In 1970, he testified before the U.S. House of Representatives on the importance of cooperative education, while serving as Elected Officer of the Ohio Organization of Technical Colleges. For the Cincinnati Board of Education, he oared public relations through the turbulent mid-'60s. And Charlie proudly taught English, journalism and world history for Woodward and Glendale high schools, and English composition for the University of Cincinnati (UC) Evening College. His other degrees — in education — included a B.S. from UC and an M.Ed. from Xavier University. Charlie's own zeal for learning never ebbed.
His lifelong quest for truth led to yet another career, journalism. He produced and reported for WCPO-TV, helping boss Al Schottelkotte lead Nine News to first in ratings and respect. Charlie often recounted the day he interviewed both Robert Kennedy and Jack Benny. He also reported for The Cincinnati Enquirer, copy edited The Cincinnati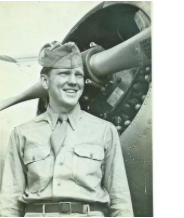 Times Star, and while serving his country, was editor-in-chief of the U.S. Army newspaper, The Belvoir Castle. Top media read the Castle for trusted news. Popular radio host of the time, Arthur Godfrey, even aired quips Charlie wrote for it. For such a full life, Charlie was blessed with vigor and a bonhomie that let him make friends easily. His circle included boyhood pals, colleagues in the classroom and newsroom, his many students, the troupe of Young People's Theatre, the guys at the bowling alley and golf course, and his talented caregivers at Maple Knoll, Hospice of Cincinnati and Mercy Hospital Fairfield, especially Kathleen Alter, MD.
Earlier this year, Charlie lost his best friend, Don Bearghman. As much as he missed Don, we now remember Charlie: white hair aswirl, blue eyes gleaming, Irish laughter exploding, Fox News or music blaring, encircled by family, friends, pets, papers and books, while savoring a cold beer, Gold Star chili and the dream of his last jitterbug at Moonlight Gardens. The family celebrated Charlie's life in in a private service. He may be honored by donations to the American Heart Association, Maple Knoll Village or Hospice of Cincinnati -- and by voting Republican, of course!
---
Mr. Warman was faculty adviser to The Bulldog Barks (below) and Woodward Treasures.