80th Birthday Event
80th Birthday Event!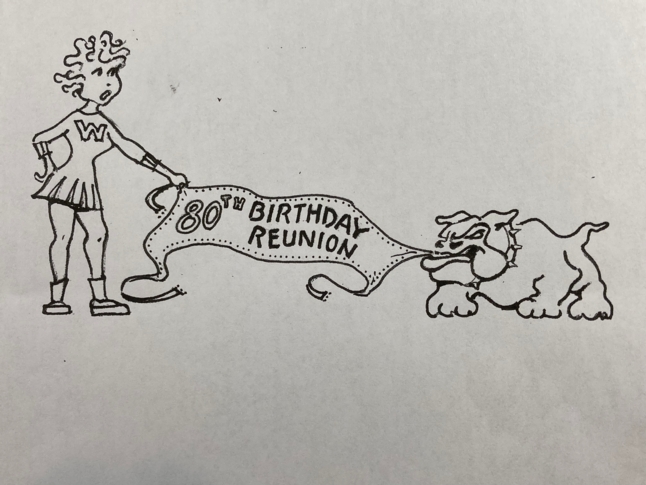 THIS WEEK!
Woodward Class of '61
Friday, September 22, 2023
Montgomery Inn
9440 Montgomery Rd, Montgomery, OH 45242
12:00 - 3:00 or 4:00pm
(lunch begins at 12:45 - 1:00)
Includes: social, meal, program, social
$32.25/person
Entree choice: petite ribs, or 1/4 Chicken, or Salmon, or Greek salad (with or without chicken), or vegetarian pasta. All entrees come with a side salad, baked potato, dessert and beverage. A cash bar is available.
Hotel option: Embassy Suites, 4554 Lake Forest Dr., 45242
King*- $115 +tax
Two queens* - $125 + tax
* all rooms have a sleeper sofa, Breakfast is include,
special rate ends 9-8-2023
Use this link to make your reservatio: https://www.hilton.com/en/attend-my-event/cvgbaes-xwo-9acd36ff-9e63-48ef-96e4-5bd5a8dd9e41/
Breakfast Gathering: At the Embassy Suites on Sept. 23 (Saturday) at 9:00am - $15 per person for anyone not staying at the hotel.
Checks payable: Woodward Class of 1961
Questions? Carol Quisno Pearce, quizp@aol.com, 513-271-9223
Fill out the form below and mail with check before Sept. 15, 2023
Montgomery Inn choice:
Name of classmate_______________ choice of entree________________
Name of guest___________________ choice of entree_______________
Breakfast Gathering:_______number staying at the Embassy Suites (no charge)
Breakfast gathering: ________________@ $15.00 (not staying at hotel)
Total Enclosed:
Total amount of check $____________ payable: (Woodward Class of 1961)
Mail this form and check to:
Carol Quisno Pearce, 6528 Foxchase Lane, Cincinnati, OH 45243