Woodward reunion details
60th Reunion Celebration UPDATED 8/16/21
Woodward High School – Class of 1961
Main Event – Saturday Lunch – Sept. 18, 2021
Other Activities on Sept. 17 and Sept. 19
It's time to make your reservations to come to the "REUNION".
Main Event - Saturday, Sept. 18
Montgomery Inn, 9440 Montgomery Rd, Cinti, 45242
Time: 2:00pm,
Cost: $30:00/person - includes choice of entrée, one side, tossed salad, beverage, desert (alcoholic beverages at cash bar)
Entrée options – petite order of ribs or ¼ spring chicken or Greek salad or Mel Fisher Salad (Greek with chicken)
Hotel option
Wingate by Wyndam –4320 Glendale-Milford Rd– Blue Ash, OH
A block of rooms* has been reserved for Sept. 17 and Sept. 18. The rate is $89.00 +tax for 1 king or 2 queen beds, breakfast included.
*held until 8/17/2021 -To avoid penalty cancel 72 hours ahead of arrival
Reservations: call Wingate Hotel (Blue Ash, OH) directly 513-733-1142
Friday, - Sept. 17, 2021 –
American Legacy walking tour from 10:00-11:30am
Title – 1919 the Year that Changed Baseball
Cost: $29/person, 1½ hour tour, ¾ mile long –mail $29 to Woodward '61
C. Pearce 6528 Foxchase Lane, Cincinnati, O 45243 *this is a change from the mailing
Meet at Graeter's on Fountain Square -511 Walnut St.
questions@americanlegacytours.com
Friday – Sept. 17. 2021
BB Riverboat ride from 3-4:30pm
Title of tour "Historic" narrative
Cost: $27/person
Departs: Newport Landing, 101 Riverboat Row, Newport, KY, foot of Columbia Street, next to Newport Aquarium, free parking
Call directly for reservations – 800-261-8586 – ask for the "Historic" boat ride. No assigned seating.
Sunday, Sept. 19, 2021
Breakfast at the Wingate hotel for those staying there and a limited number of openings for others not staying at the hotel.
8-10am, $8/person if not staying at the Wingate. Gathering room available till 12pm. Mail $8/ person to Woodward'61- C. Pearce
Sunday, Sept. 19, 2021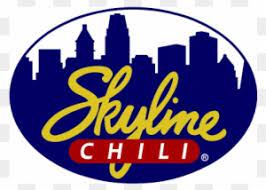 Skyline Chili gathering – 12:00pm User pay New location
Location- 10869 Montgomery Road, Cincinnati, OH 45242 (just south of I-275 on Montgomery Rd) ___________________________________________________________________________________-
Reservation Form
60th Reunion Celebration
Woodward High School – Class of 1961
Saturday, Sept. 18, 2021 - 2pm –
Montgomery Inn, 9440 Montgomery Rd, Cincinnati, OH 45242
# reservations at Montgomery Inn at $30/person __________________
Sunday, Sept. 19
# reservations for Sunday breakfast at Wingate hotel at $8/person________
# reservations for Friday – American Legacy walking tour
$29/person ____________ * do not call American Legacy tours but send check to Woodward Class of '61
check payable: Woodward Class of '61
mail to: Carol Quisno Pearce/Jim Pearce, 6528 Foxchase Lane
Cincinnati, OH 45243,
Questions? 513-271-9223
Classmate name_________________________________________ (include maiden name)
Guest name _____________________________________________
Contact email ______________________and/or phone #__________
Classmate mailing address: ___________________________________________
____________________________________________